Meet Jen, Massage Therapist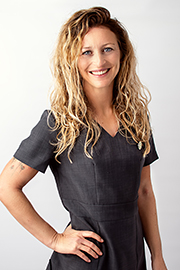 "Before I became a massage therapist, I spent many years in a customer service role in retail banking. Sitting at a desk all day wasn't for me, so I decided to use my love of fitness and pursue a career as a personal trainer."
Having experienced the benefit of massage personally whilst working as a PT, Jen decided to delve deeper into helping people with their goals and problems, which ultimately led to her studying sports massage therapy.
When I first began working at The Chirohealth Clinic, I was impressed with how massage therapy is integrated with chiropractic and osteopathy, and how we all work together to find the best solution for your problem. One of the most rewarding things for me is seeing my patients' symptoms improve so rapidly, especially when they've had them for so many years!"
Jen has delivered massage therapy to people around the world but has now settled in our little corner of Lincolnshire. She provides practitioner-managed sports, remedial, and deep tissue massage therapy.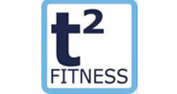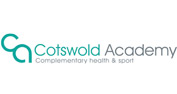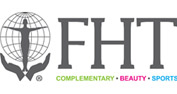 Education & Training
Jen provides Practitioner Managed Sports, Remedial and Deep Tissue Massage Therapy.
She has undergone high-level advanced training in
Muscle energy technique, soft tissue release, and trigger point therapy
Pregnancy massage
Dry cupping
As a Level 4 Sports Massage through Cotswold Academy, YMCA VTEC Level 3 Sports Massage, Level 3 Personal Trainer and Level 2 Gym Instructor, Jen's advanced knowledge of body movement patterns is an invaluable asset she brings to our clinical team.
Jen continues to study from world-class trainers to deliver the best possible care for your spinal and joint issues, and she is registered with the Federation of Holistic Therapists.
Outside the Office
"I'm mum to two boys, two dogs, a pony and a bearded dragon, along with being a military wife! We love to travel and have lived in 5 countries…and counting! I love a challenge — from ultra-marathon running to powerlifting, and am known for never sitting still for long."
Schedule a Session
Jen is integral to the The Chirohealth Clinic Practitioner Team and has a loyal patient base. To make an appointment with Jen, contact the clinic today.

Jen, Massage Therapist of The Chirohealth Clinic | 01724 871222