Join Our Team
Are you the Chiropractor or Osteopath that wants to give people their Mojo?!
Well, you've only gone and done it…
Yep, you've checked us out because you're ready for a new challenge or you're looking for a really exciting clinic to work in.
Whatever your reason, we're glad you did because we're ready to invest in your future.

We've spoken to hundreds of graduates over the years and the one thing they all want is coaching and mentorship. All clinic owners will promise to be your mentor but very often they're offering coaching and have never been coached themselves!
We recognised this as a weakness so have completely changed our programme. We still deliver the initial training in-house to kick start your career as a member of our team. However, after only 3 months we fund a proven external clinical coach to develop YOU to YOUR ultimate success.
Around The Chirohealth Clinic
The Package: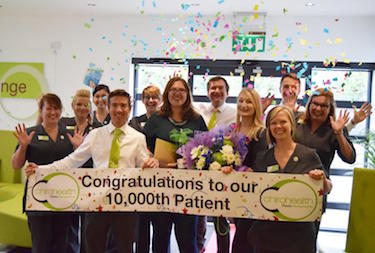 A high guaranteed basic salary plus generous bonus
One to one in-house 'essentials' coaching (intensive and ongoing)
Interactive automated media coaching (yours to keep forever, delivered to your inbox)
Proven external clinical coach
Gym membership
Medical insurance
Association membership in your first 12 months
GCC/GOsC Fees in your first 12 months
Malpractice Insurance in your first 12 months
Great work-life balance: 3 days off every week
Practicing from a modern purpose built clinic
…plus an apple a day from our indoor apple tree!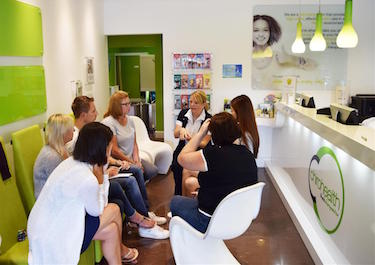 We Help Each Other
If your perfect job involves being left in a room on your own in isolation, you'd hate it here! We're a true TEAM that help each other, learn together and play together.
If this sounds like the opportunity you've been waiting for please get in touch and we'll tell you more. Click on the green EMAIL US button below, call the clinic on 01724 871222 or PM us on Facebook.

Who Are We?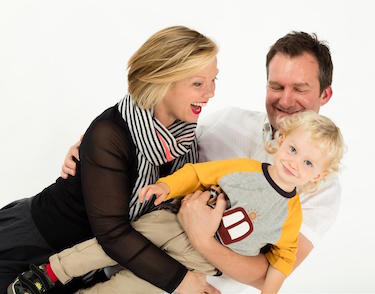 I'm Julia and I was introduced to Chiropractic around 1984 at the tender age of 12 and I've been on the fun and exciting chiropractic roller coaster ever since. With over 22 years clinical experience and 18 years running my own successful practice, I'm more passionate and excited about spinal health and wellbeing now than ever. Together Spencer (my husband) and I have worked to create a clinic that stimulates, educates and presents chiropractic and osteopathy in a modern environment. While our powerful principles are over 100 years old, we believe the professions should still have a modern and progressive image.
Spen is possibly one of the most passionate spinal health advocates you could meet. He can talk the talk better than most Chiropractors and Osteopaths! He joined Chirohealth full time back in 2008 and loves promoting health and lifestyle changes to anyone that will listen. His non-clinical background coupled with many years of research also provides us with a layman's perspective of health, and in 2020 he published his first book, Naturalogy, describing just what true health is and how to attain it.
We both believe that health is normal. Your body has the ability to self-heal and that dis-ease is the body responding appropriately to a stress being placed upon it.
We have a vision for Chiropractic and Osteopathy as a normal lifestyle choice for normal people, where the general public fully understand the benefits and it just makes perfect sense to get regularly adjusted.
CONTACT US »


Join the The Chirohealth Clinic Team | 01724 871222