Join the The Chirohealth Clinic Team
A Brighter Career For Chiropractors and Osteopaths – an Associate Vacancy With The Team That Helps People Find Their Mojo!
Here's Our Amazing Team!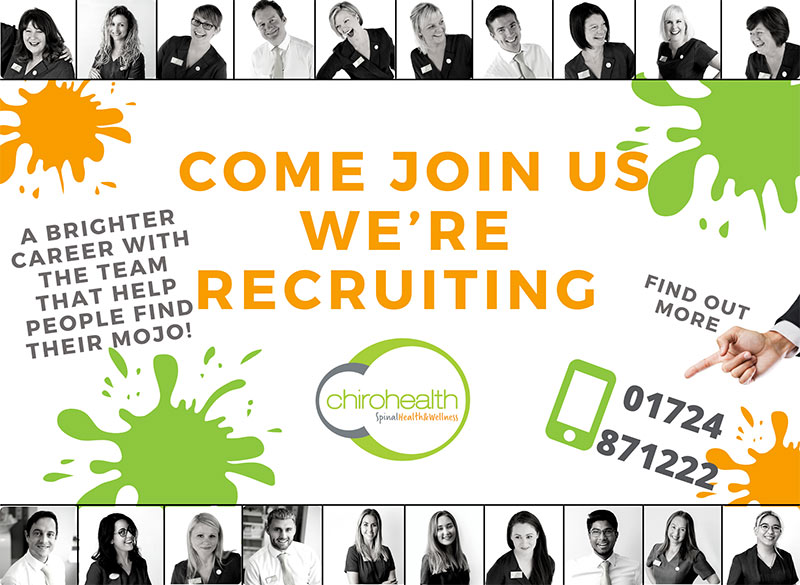 Do you want to bring your vision of Spinal Health and wellbeing to more people around the world?
Would you like to work 4 days a week to achieve this (great work-life balance!)
Do you want to offer a great service and experience to each person you see?
STILL INTERESTED? Let's start with our Perfect Fit Quiz! (It's just 7 simple questions)
Do you love working as part of a group or team?

Do you believe that working 4 days a week would give you the work/life balance you want?
Are you passionate about optimal spinal health and wellbeing?
Do you require tier 2 sponsorship?
Do you want a position with a guaranteed salary plus bonuses?
Do you want a mentor?
Do you like to have fun?
Around The Chirohealth Clinic
If you answered yes to more than 5 of the questions, we could be a perfect fit, so LET'S TALK!
The Package: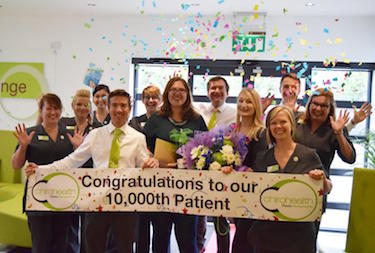 £24K guaranteed salary plus generous bonus
12 month Induction Support Package (worth £1800)
Typical New Patients you will see in your first month circa 50!
Online induction training – you can even get acquainted with how our clinic runs before you start with us
Bespoke mentoring where we support you as you need it
Gym membership
Medical insurance
Great work-life balance: 3 days off every week
Practicing from a modern purpose built clinic
Dedicated marketing team to maximise your diary
Dedicated Patient Success Team that nurture and support your patients between their adjustments
…plus an apple a day from our indoor apple tree!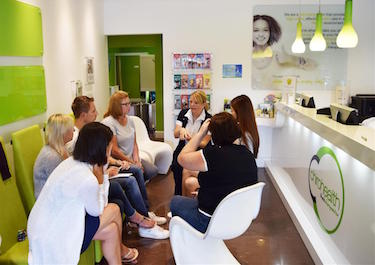 We Help Each Other
If your perfect job involves being left in a room on your own in isolation, you'd hate it here! We're a true TEAM that help each other, learn together and play together.
If this sounds like the opportunity you've been waiting for please get in touch and we'll tell you more. Click on the green EMAIL US button below, call the clinic on 01724 871222 or PM us on Facebook.

Who Are We?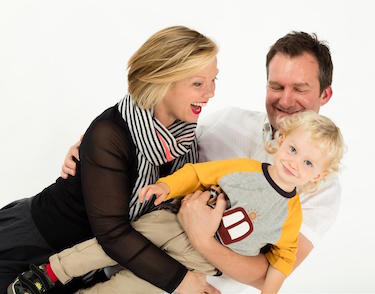 Since 2002, when the practice first opened, everyone that has worked at Chirohealth has helped to shape and create a practice that exceeds expectations, delivers outstanding care and makes each patient feel like they're having VIP experience whilst also having fun; it's a practice like no other! 
Julia Pullin, the principal Chiropractor is a writer, pet duck owner, brew master and the energetic co-owner of The Chirohealth Clinic; a spinal health and wellness clinic that restores hope, health and Mojo to its community!
Julia's partner in crime is her husband, Spencer. Spencer is the Author of Naturalogy and the practice manager. Together they had a vision to create a practice that delivered outstanding care and service with an injection of fun!
Julia and Spencer have a wealth of experience to share, having mentored over 20 Chiropractors and Osteopaths and inspiring others to follow Chiropractic and Osteopathic careers too.
They both believe that health is normal. Your body has the ability to self-heal and that dis-ease is the body responding appropriately to a stress being placed upon it.

Join the The Chirohealth Clinic Team | 01724 871222