Additional Reviews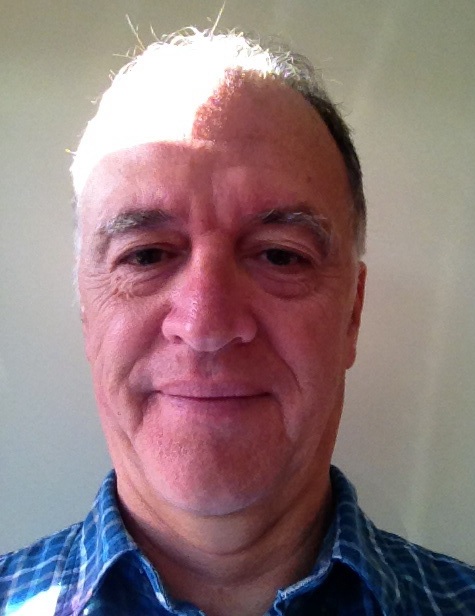 Neck and Back Pain
My wife recommend the clinic to me as the clinic I normally attend was closed. Tom Lawrence corrected my neck and back problem in a very professional manner and I can go ahead and play golf this weekend. Many thanks, Tom.
˜John B.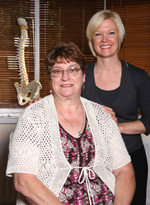 Chronic back, shoulder and neck pain
As someone who has suffered with chronic back, shoulder and neck pain for years and tried everything to cure it, I was depressed and desperate when I first became a patient…I cannot speak highly enough of the treatment, expertise and approach to my case.
I am truly grateful and virtually pain free. It has changed my life so much for the better.
˜Rita R.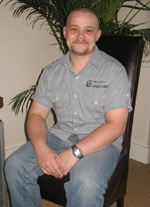 Terrible back pain and headaches for as long as I can remember
I have had terrible back pain for about 8 years and bad headaches for as long as I can remember. I don't get many of them now and that is only after 1 month of treatment. I can't wait to see what they are like at the end of the treatment.
My Back is feeling great now and I can do things I thought I would never be able to do. Little things like lying down in bed with a smile on my face because I don't feel any pain and thinking to myself "This is what everyone feels like".
˜Kirk N.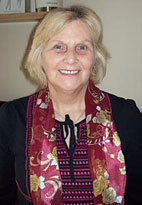 Suffered for years with headaches, neck, shoulder and lower back pain
I had suffered for years with headaches, neck and shoulder, centre and lower back pain. My legs were like dragging lumps of lead. I was depressed and withdrawn when I used to be outgoing liking keep fit, walking and swimming. I thought I cannot go into retirement feeling like this.
I found the clinic to have a calm and relaxing atmosphere. This continued from reception through to the spacious well equipped consulting rooms. The staff were friendly, helpful and cheerful.
I now wake up in the morning pain free which continues until bedtime 24/7.
I feel as if my life has taken on a new lease and begun again. I would advise people not to suffer in silence with pain but to take that first step to a new beginning. See a chiropractor as soon as your problems start and live today pain free. I did. It worked for me.
˜Doreen D.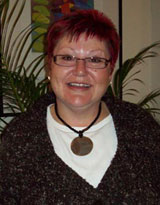 Miracle Hands
Before coming to the Scunthorpe Chiropractic clinic, I had been to see my own GP who referred me to a specialist at Hull. I had an MRI scan and then was referred back to a neurologist. No one actually told me what the problem was!
On meeting Vicky Cole for the first time, I found her to be a pleasant, happy and knowledgeable young lady. She very kindly explained what she would be doing and how she could help me. I've been coming now for quite a few months and cannot tell you the difference it has made to my life. I think Vicky has 'miracle hands'. She has worked wonders on me and I will be eternally grateful to her.
˜Helen C.
Excellent Service
Excellent service. Very warm professional and friendly staff. Lovely clean and well presented venue. I came away feeling confident that I am in good hands and will be well looked after. I would and have recommended to friends and family already. Many thanks.
˜Rachel S.
Genuine
For the first time ever I feel that someone is genuinely concerned and interested about finding the 'real problem' ans was in depth in the explanations of what he was doing and why. Excellent so far.
˜Nick D.
Enjoyable Experience
Very professional and an enjoyable experience. I am looking forward to my future appointments and feel extremely positive of the outcome and care to be received from Dr Grace Tan.
˜Helen S.
Helpful And Pleasant
Every member of staff I have seen so far have been nothing but happy, helpful and pleasant. Made me feel at home! The building itself is very modern and welcoming too!
˜Lynsey T.
Excellent Service
Excellent professional service, looking forward to my next consultation.
˜Mikala P.
Listened
Made to feel at ease and listened to.
˜Robert M.
Confidence
Surprised my follow up appointment is the following day, this gives me confidence that I have made the right decision in coming to you.
˜Paul M.
Big Changes
After just one treatment the pain I was experiencing in my middle back decreased significantly, I was able to walk better and everyone noticed a big change in me. So far I have had three treatments and I don't look back.
˜Hannah W.
Friendly
The service received has been first class in every respect. Lawrence was very friendly, listened well and put my son at ease despite his severe back pain. The practice put the patient first and had him in for his first treatment the same day, he walked out a different person. Oscar is well on the way to recovery and we can't thank you enough.
˜Oscar S.
Confidence
Surprised my follow up appointment is the following day, this gives me confidence that I have made the right decision in coming to you.
˜Paul M.
Very Pleased
Was very nervous about my visit but came away very pleased that I had decided to see the chiropractor, looking forward to my next appointment.
˜Brenda C.
Professional
Very professional. Excellent facilities.
˜Michael E.
Feeling Better
Cole was very thorough with her evaluation of my symptoms and starting my treatment, leaving me feeling so much better by the time I had left.
˜David C.
Brilliant Experience
Ambiance in the practice was like a breath of fresh air. Brilliant experience. Thank you.
˜Stuart S.
Very Efficient
Very efficient, friendly team who put me at ease immediately. Thank you!
˜Veronica D.
Understanding
Friendly, patient and understanding staff.
˜Jess S.

The Chirohealth Clinic Reviews | 01724 871222