Meet Tom Smith, Osteopath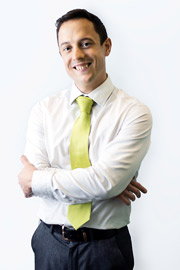 "I believe osteopathy can be the catalyst for your health journey, moving you from pain to helping you achieve your overarching dreams or life's legacy."
From Personal Trainer to Osteopath
Tom's background was as a personal trainer and sports massage therapist, with a career in fitness for over 12 years before studying as an osteopath. After playing rugby union for Yorkshire and North of England, he sustained a knee ligament injury that encouraged him to work in professional sport as a physiotherapist.
During his career as a personal trainer, Tom found a niche for himself, working with back pain and sports injury clients in gyms. After working for a chiropractic clinic in Stanmore in London as a rehabilitation specialist, gaining internships at the Royal National Orthopaedic Hospital in Stanmore and working for Watford Football Club, he realised physiotherapy was not for him.
In 2006/7, Tom was introduced to the work of Paul Chek, who had developed courses for fitness professionals in corrective exercise and rehabilitation. This changed his career outlook forever. The CHEK Institute introduced Tom to a more holistic and integrated approach to coaching clients with exercise, lifestyle and nutrition coaching.
The higher you progress through the training, the more complex it became with orthopaedics, neurology, and musculoskeletal testing and rehabilitation. This became the catalyst to further study osteopathy, especially in conjunction with naturopathy, the nutritional element of the course."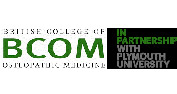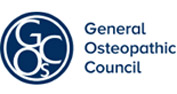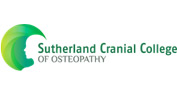 Education & Experience
Tom is a graduate of the acclaimed British College of Osteopathic Medicine, where he gained a Masters of Osteopathy from the University of Plymouth (M.Ost DO N) and a Diploma in Naturopathy.
He has also undergone high level advanced training in
Specific spinal, peripheral joint and neurological techniques
Medical acupuncture
Cranial osteopathy at Sutherland Cranial College of Osteopathy
Neuromuscular Therapy (NMT)
Tom has a Premier Diploma in Sports Massage Therapy, and is also a holistic lifestyle coach, qualified exercise coach and personal trainer. His advanced knowledge of body movement patterns is an invaluable asset Tom brings to our clinical team.
He continuously enhances his education by attending weekend seminars and training, and is committed to providing every patient with the highest standard of healthcare.
Tom is registered with General Osteopathic Council (GOsC).
Since graduating as an osteopath, Tom has worked in private practice as an osteopath and as a medical director at the Centre for Whole Health in Lancashire, home of CHEK Europe.
Book an Appointment
Tom is an intuitive and integral member of the The Chirohealth Clinic Practitioner Team with a loyal patient base. Contact our practice today to schedule an appointment with him!

Tom Smith, Oseopath of The Chirohealth Clinic | 01724 871222