Meet Lindsay, Massage Therapist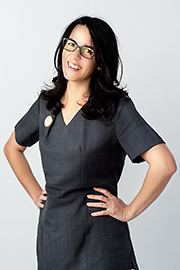 "I was inspired to become a massage therapist during my time studying beauty therapy. I was fascinated by the anatomy and physiology, learning how the body works and how I could improve it."
It was that spark of inspiration, along with a desire to help people, that led Lindsay to leave beauty therapy and instead focus on a career in massage.
Identifying the Cause & Providing Solutions
At The Chirohealth Clinic, we realise that medication may sometimes be effective at relieving pain. However, it's important to understand that pain is your body telling you something is wrong.
Massage in our Scunthorpe clinic, coupled with chiropractic or osteopathy, is about finding the cause of a problem, and then finding a natural solution that promotes healing.
For me, massage is an obvious choice to reduce muscle tension and stress, and increase circulation, relaxation, flexibility and energy. I look forward to meeting you and seeing how we can help you achieve your individual health goals."
Outside the Practice
"I'm the proud mum of two girls who bring me so much joy and keep me active. We love going for adventures in the woods and getting lost for hours. However, my second love, after my family, is to see my patients improve, because it just makes me happy!"
Book a Session
To make an appointment to see Lindsay, call us today.

Lindsay, Massage Therapist of The Chirohealth Clinic | 01724 871222