Meet James Noble, Chiropractor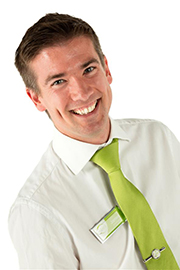 "I wanted to be part of a profession that could ease pain so efficiently, without medication or surgery."
Experiencing the Effects of Chiropractic
"After seven years of competing at a high level of gymnastics, I thought my sporting days were over." A gymnastics injury left James with severe pain in his low back, and he was referred to a local football team physio.
He took one look at me and declared a chiropractor was what I needed. After just one adjustment, my pain was dramatically reduced, and I was so impressed that I questioned the chiropractor about it. I wanted to be part of a profession that could ease pain so efficiently, without medication or surgery."
Education & Training
Having grown up in Grimsby and with a job with good prospects, James took the big step of leaving it all behind, attending the University of Glamorgan in South Wales and beginning the four years of training to become a chiropractor.
"It was a very demanding course, but extremely satisfying. I enjoyed the hands-on aspects of the degree and treating patients in my clinical year. I'm sure my experiences within sport have given me the determination and strength of character I needed to meet the daily challenges."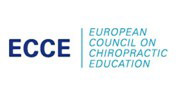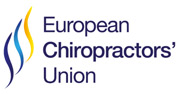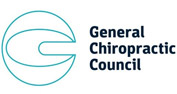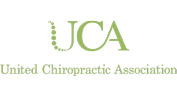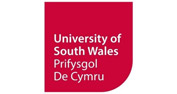 James is a graduate of the acclaimed Welsh Institute of Chiropractic, where he gained a Master of Chiropractic from the University of South Wales (MChiro). He has also undergone high level advanced training in:
Specific spinal, peripheral joint and neurological techniques
Spinal disc management
Pregnancy and paediatrics care
James continuously enhances his education by attending weekend seminars and training, and is committed to providing every patient with the highest standard of healthcare. He is currently undergoing training in the Webster Technique.
James is registered with General Chiropractic Council (GCC) and is a member of the United Chiropractic Association.
James provides care that addresses the cause of the pain that the patient is feeling, but also aims to improve their lifestyle. "I wouldn't be doing my best for a patient if all I did was treat their pain and send them on their way. The real benefits to my care are the gradual changes we'll make to your daily habits, which will help prevent a recurrence of your condition."
EXPLORE CHIROPRACTIC »

In His Spare Time
Outside the practice, James' hobbies revolve around sport. He has been a national gymnast and club golfer, footballer and trampolinist. "I now run regularly for various charities, including cancer research and guide dogs for the blind, at distances of 10km, half marathon and my first full marathon in 2009 in Blackpool."
In April of 2012, James realised a lifelong ambition, which was to complete the London Marathon. However, this was just another training run for him in preparation for the Marathon Des Sables, which he ran in 2013. "If you've not heard of it before, it's a 150-mile run across the Sahara desert!"
Book an Appointment
James has been a genuine and dedicated member of the The Chirohealth Clinic Practitioner Team since 2009, with a very loyal patient base.
During his career as a chiropractor in Scunthorpe, James discovered that his patients find it easy to talk to him. "I'm a great listener. Give the clinic a call or email me with the link below so we can discuss your specific healthcare needs."

James Noble, Chiropractor of The Chirohealth Clinic | 01724 871222