Meet Alison, Massage Therapist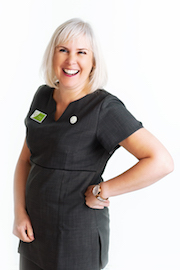 "I'd always found the clinic warm and welcoming with a vibrant environment, and thought it must be a great place to work!"
Alison was one of our Mojo Members and had been coming to the clinic as a patient for about 10 years when she first joined the team.
Alison was one of the many people at The Chirohealth Clinic who had experienced the benefits of what we call "dual care."
This is where you receive both treatment and massage visits at the same time. "I was amazed at how much difference it made to the way I felt. I had fewer headaches, less pain and discomfort, and the benefits lasted longer once massage became part of my care."
From Banker to MT
Many years ago, Alison was looking to change her career, and it became obvious that helping others like she'd been helped was her goal. Inspired by her experience at the clinic, she decided to leave her banking career behind and retrain as a Sports Massage Therapist at Grimsby Institute.
Massage That Makes a Difference
My massage looks after the body by relieving muscle tension, reducing soreness, and speeding up recovery. I love being the person that makes such a difference to others' lives. It's so rewarding."
Book a Session
Contact our practice today to schedule a massage session with Alison!

Alison, Massage Therapist of The Chirohealth Clinic | 01724 871222